COMPLETING
THE ENVELOPE
France Restaurant Universitaire Diderot / Light and Air Ecovision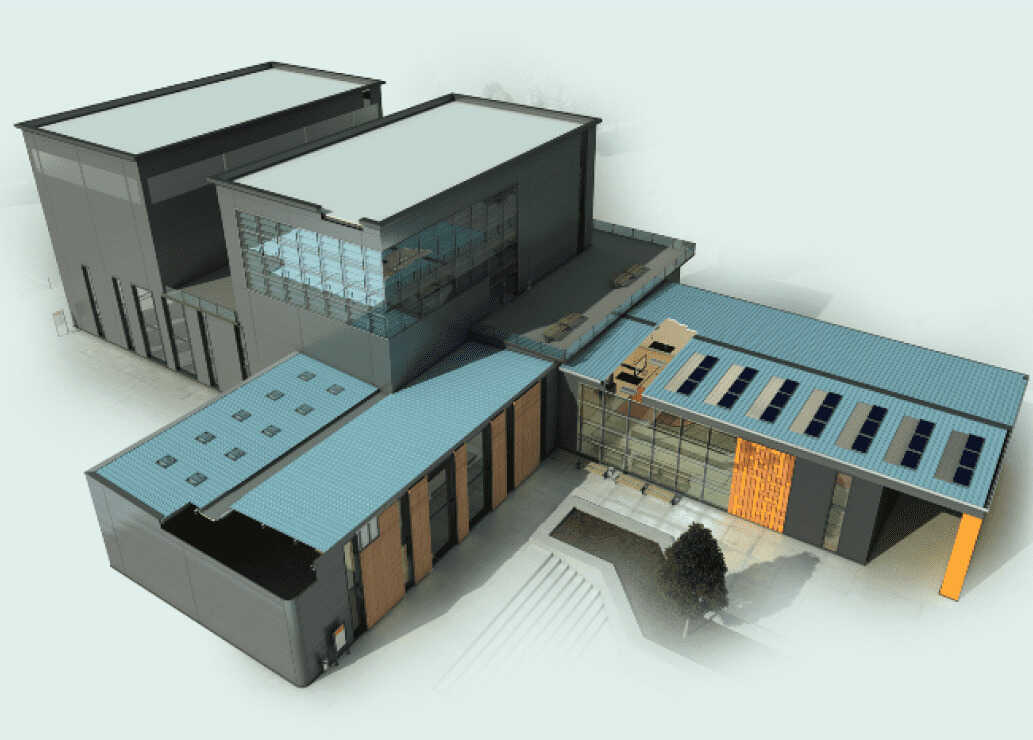 Complementary Solutions
In 2016, Kingspan outlined its ambition to 'Complete the Envelope'. In essence, the strategy is to build on our market leading portfolio of energy efficient building envelope solutions, by expanding our presence in complementary product sets, which can save energy and harness the power of nature.

The product categories identified at that time are natural daylighting and ventilation; industrial insulation; and flat roof membrane.
Kingspan Light and Air
At Kingspan, we aim to help architects and building owners design buildings which consume less energy and which harness the power of nature to improve occupant comfort and wellbeing. Kingspan Light and Air provides solutions for optimising natural daylight, increasing natural air flow and ventilation, and managing heat and smoke in the event of a fire.

As we exited 2020, Kingspan Light and Air had a 12 month revenue run-rate of over €500 million. We will continue to build this business both organically and inorganically.

COMPLETING THE ENVELOPE
Industrial Insulation
The operation of buildings accounts for 28% of carbon emissions globally. While space heating is the largest consumer of energy in buildings, heating water and space cooling are also key energy consumers. Cooling is the fastest growing use of energy in buildings. Kingspan has innovative, ultra-performance products in both piping insulation and ducting insulation and we aim to expand our presence in these markets.

From a modest footprint, Kingspan already generates over €100 million in revenue from Industrial Insulation. Focus areas for growth, organic and inorganic, include air ducting insulation, piping insulation and equipment insulation.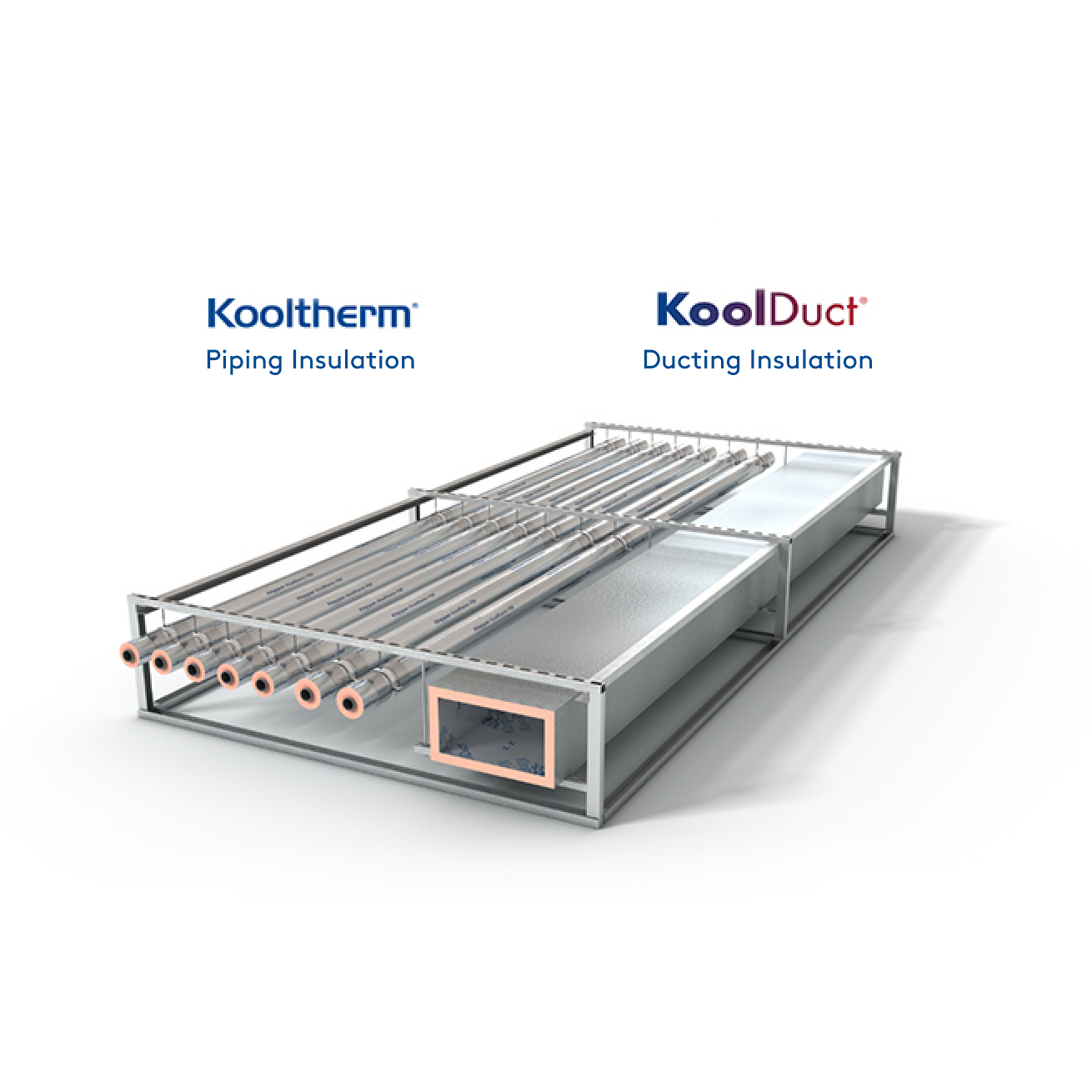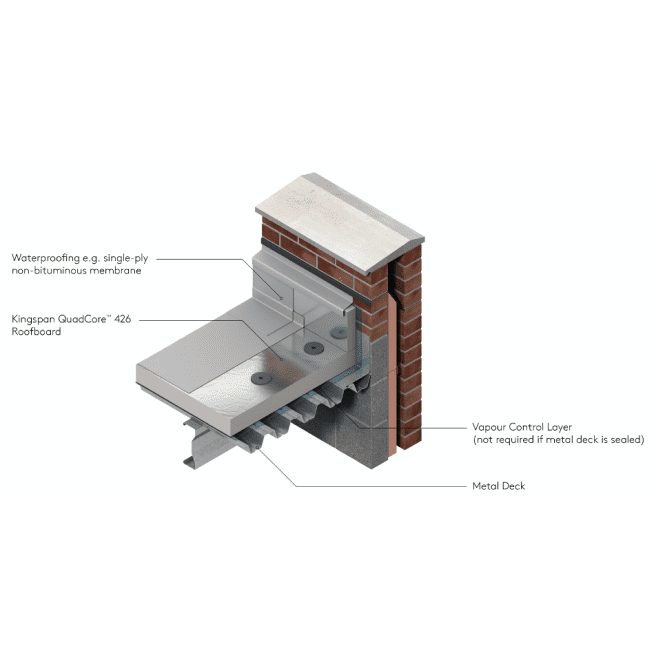 COMPLETING THE ENVELOPE
Flat Roof Membrane
Kingspan is a market leader in the manufacture of high-performance insulation for flat roofs. Our Topdek, Onedek and X-dek ranges offer a single-fix panel solution for flat roof applications. Building on the fast growth in our flat roof panel offering, we aim to expand our offer in built-up flat roof systems. Our range of insulation boards, including the QuadCore™ Roofboard and the Optim-R® roofing system offer significant thermal advantages in a built-up system.

Manufacturing flat roof membrane would enable us to offer the main structural components of a built-up roof system as a single, trusted, provider - from the steel deck to the waterproof layer.