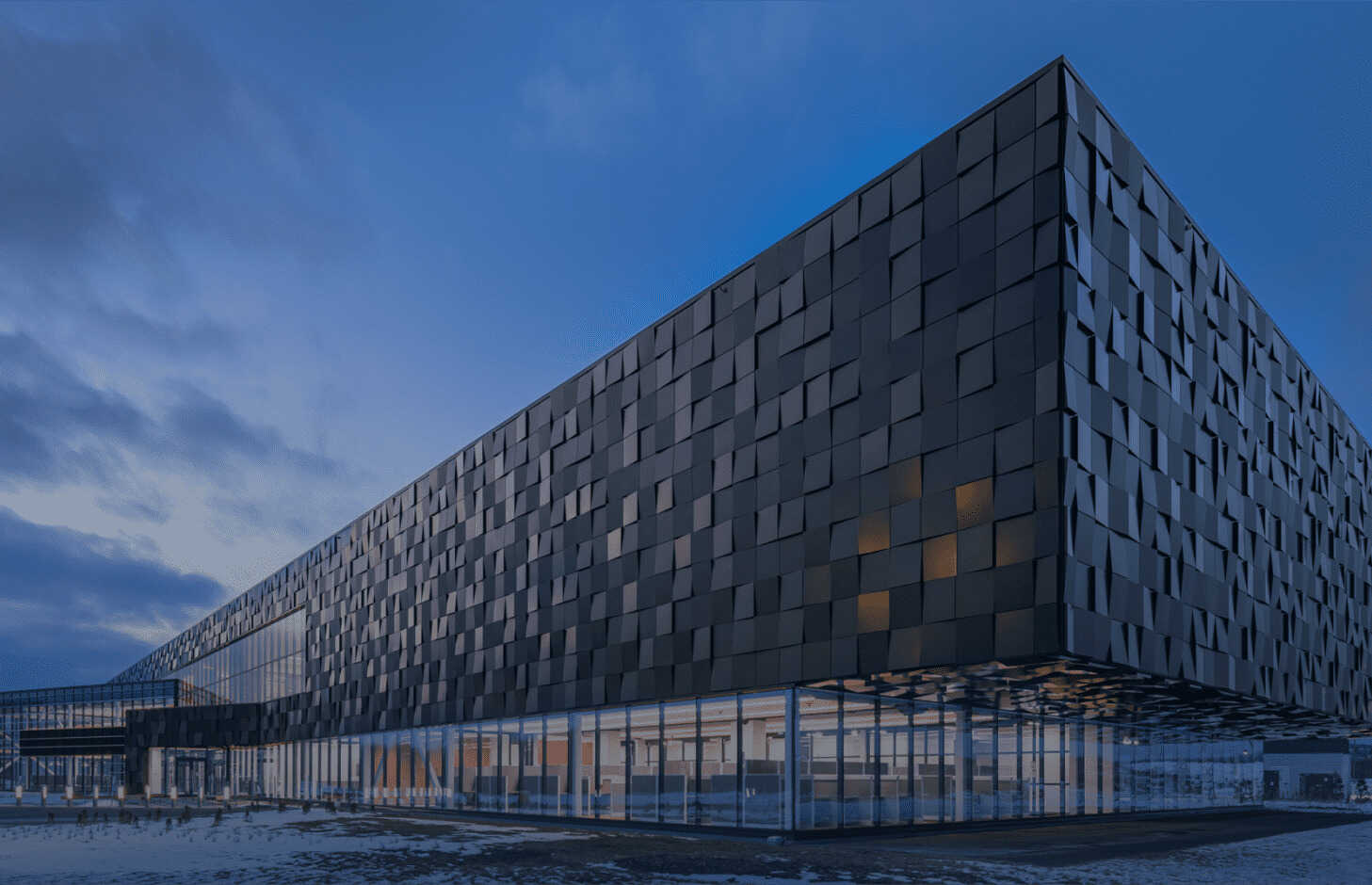 Megatrends
changing lifestyles
NEXT GENERATION SOLUTIONS FOR NEXT GENERATION INDUSTRY
Kingspan's innovation driven portfolio of ultra-performance building envelope solutions has put us at the forefront of delivering carbon and energy efficient, healthy buildings for future generations of industry.
USA Simons Distribution Centre / Insulated Panels KS Shadowline; KS Micro-Rib; KarrierPanel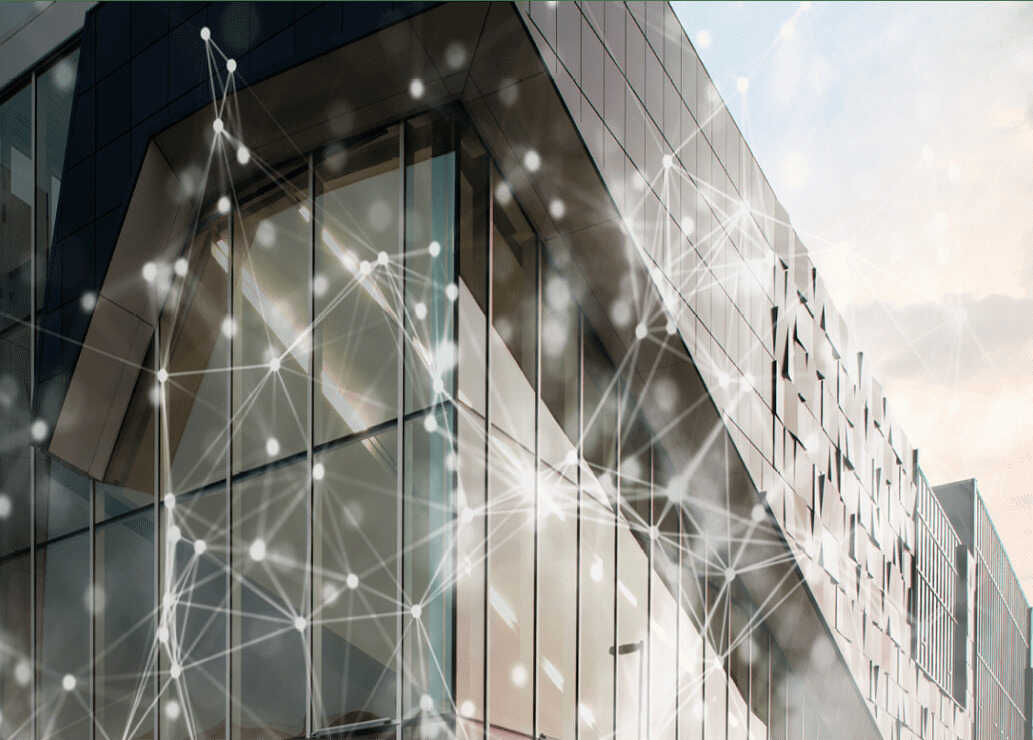 An Evolving World
2020 saw a global step change in how we live, work and consume. This has led to an acceleration of some of the industry evolution seen over recent years, such as e-commerce migration, data consumption growth, EV adoption and increasing healthcare demands.

Significant and rapid infrastructure must be developed in order to support the growth in these evolving business categories.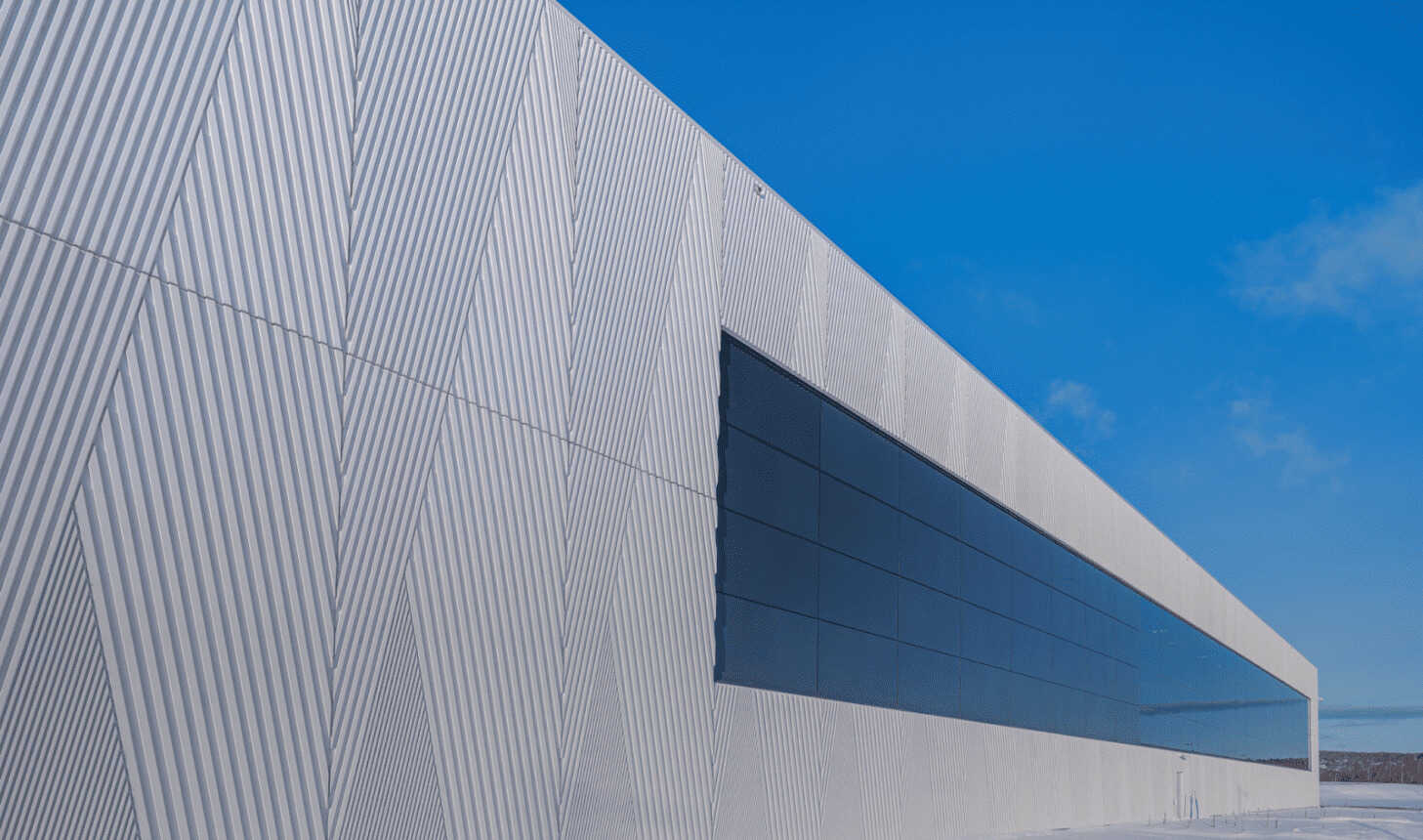 USA Simons Distribution Centre / Insulated Panels KS Shadowline; KS Micro-Rib; KarrierPanel
2020 saw a global step change in how we live, work & consume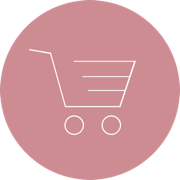 E-Commerce
COVID-19 has pulled forward five years of expected online sales growth into just five months. Already a fast-growth category, online sales have accelerated dramatically and are on pace to reach $340bn globally in 2020.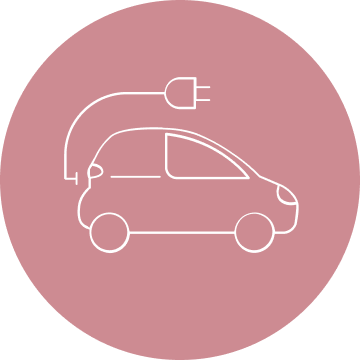 Learn
More
Electric Vehicle
Global Electric Vehicle (EV) penetration stood at just 2.5 per cent in 2019. The widespread adoption of EVs is a necessary step toward achieving climate-change goals. This requires significant investment in EV manufacturing infrastructure and its supporting supply chain, including battery manufacturing.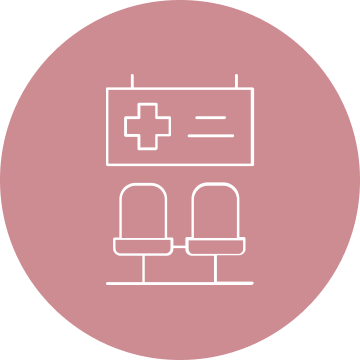 View Case
Study
Healthcare
The IMF estimates that the global cost of COVID-19 in lost output will be $28tn. The pandemic exposed a lack of resilience and preparedness in global healthcare systems, particularly in relation to Intensive Care Unit (ICU) capacity, which became a key factor in the length and severity of national lockdowns.
Electric Vehicles
Kingspan has worked with many EV manufacturers including Tesla, Volkswagen, General Motors and Lucid Motors. In the United States alone, we have supplied over 650,000 square metres of insulated panels to EV related projects.

Learn more about why from Brent Trenga, Director of Sustainability, Kingspan Insulated Panels North America.
Healthcare Solutions
National health systems must be supported in the rollout of vaccinations and strengthened for future pandemic preparedness and response.

Kingspan has solutions and is presently working on projects across the spectrum of healthcare, including hospital construction, manufacturing for medical equipment and cold storage for medicine and vaccinations.

It was announced in September 2020 that BIOCAD Biotechnology will produce the COVID-19 vaccine developed by Gamalei Institute.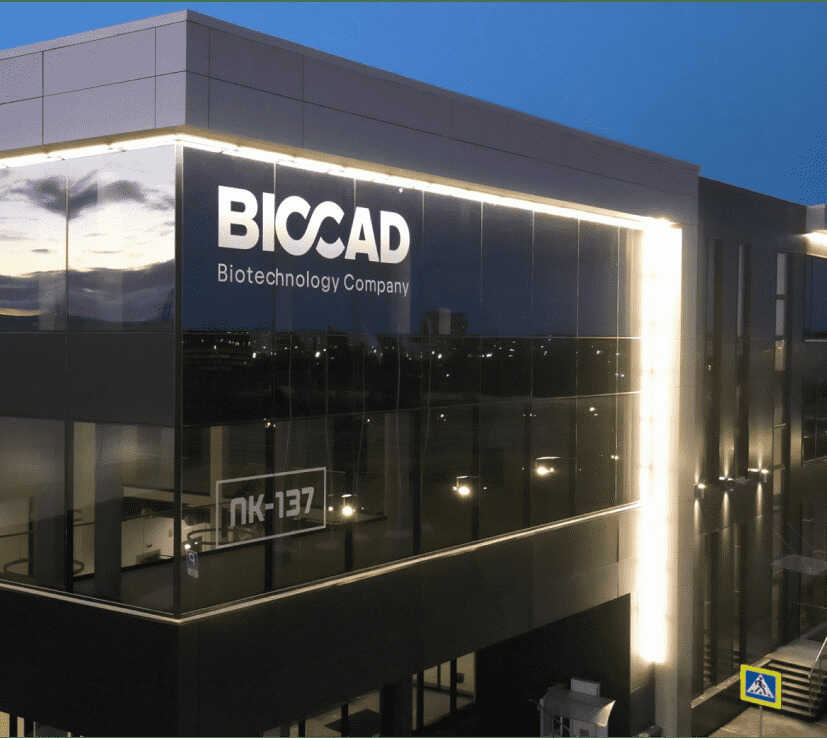 Our Solutions
With a full range of clean-safe, high-performance products for creating and maintaining hygienic clean spaces as well as insulated sandwich panels and insulation boards perfect for building new healthcare facilities, we understand the needs of this sector.
Data Centre Solutions
Globally, there is considerable planned investment in data centre infrastructure to support the forecast growth in data consumption and cloud computing. For example, Ireland is a key data centre market in Europe. At the end of 2019 it had 53 operational data centres, eight more under construction and 26 with planning approval.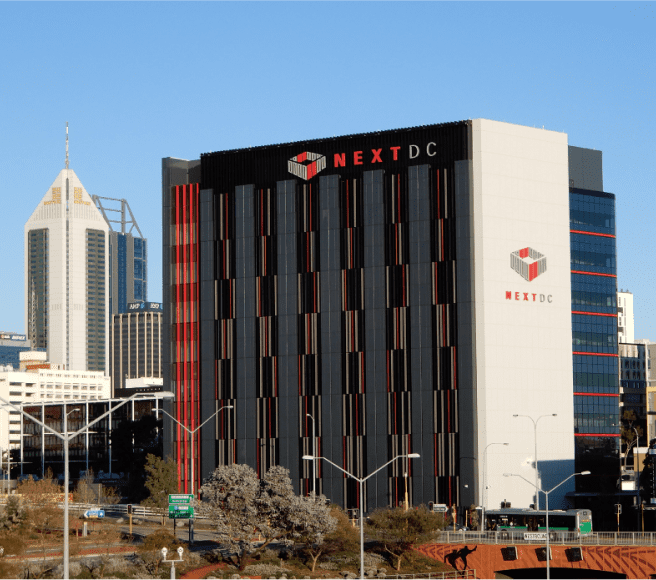 Australia Next Data Centre / Insulated Panels Rainspan panels and Recess Fixed Cassettes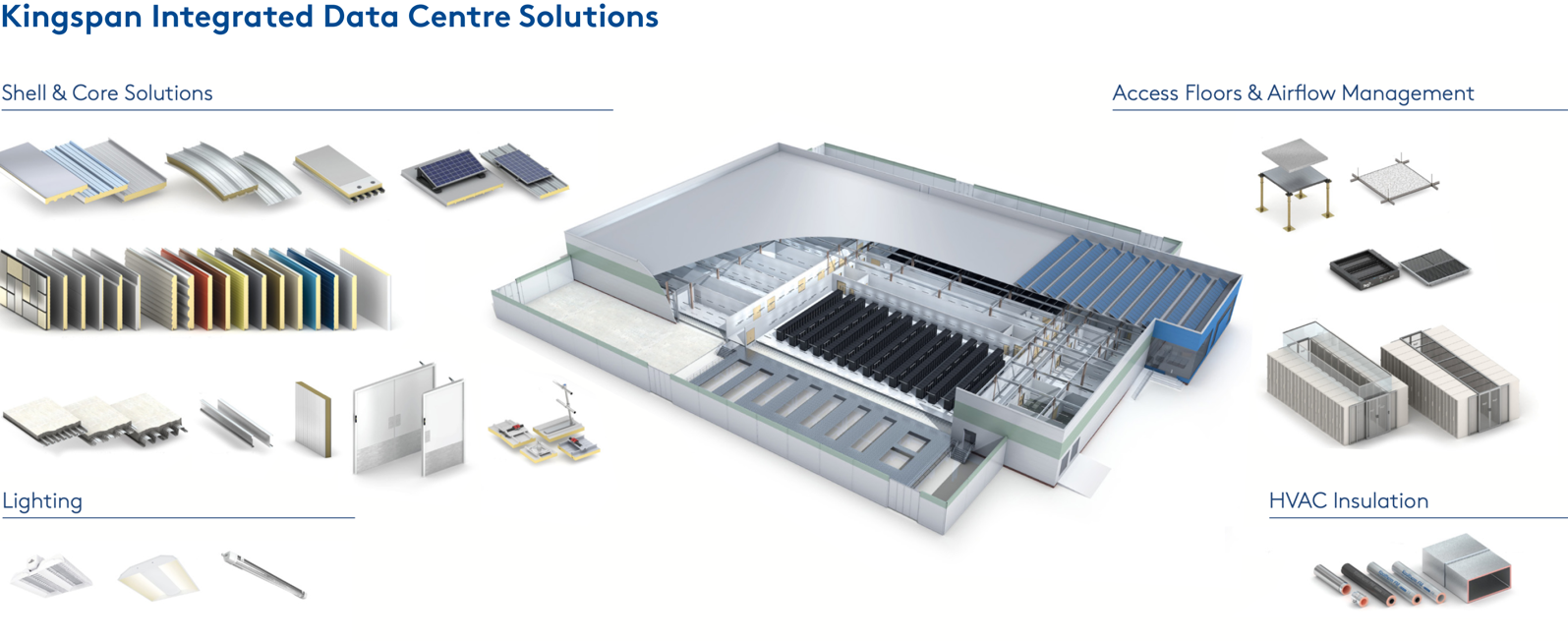 Our Impact
DISTRIBUTION AND LOGISTICS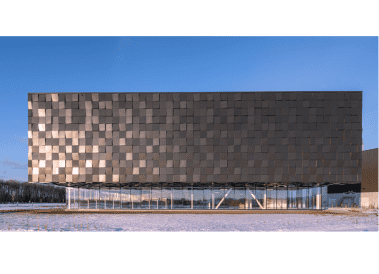 USA, Simons Distribution Centre / Insulated Panels KS Shadowline; KS Micro-Rib; KarrierPanel
Awarded "Best in Industrial and Logistics Development" MIPIM 2020
Simons is one of the largest fashion retailers in Canada, it was only fitting that their main distribution centre and office campus reflect the aesthetic values of the company. GKC chose external facades with patterns inspired by woven fabric thread, which gave the building a cutting-edge yet fashionable appearance. GKC Architects was recognised as the 2020 winner in the "Best in Industrial and Logistics Development" at the annual MIPIM Awards Ceremony.
Efficient build programme
"One of the many advantages of Kingspan Insulated Panels is the length of panel availability, we have less structure, less support and the sky's the limit with optimising the building envelope. Additionally, the Kingspan products exhibit both form and function and in many climate conditions, such as northern temperatures here in Canada, we can add value by enclosing the envelope quickly, easily and efficiently with weathertightness. Our client La Maison Simons was extremely satisfied with the project and Kingspan Insulated Panels handles all our projects at GKC innovatively and hassle-free from start to finish."

Fernando Lozano, Partner GKC Architects.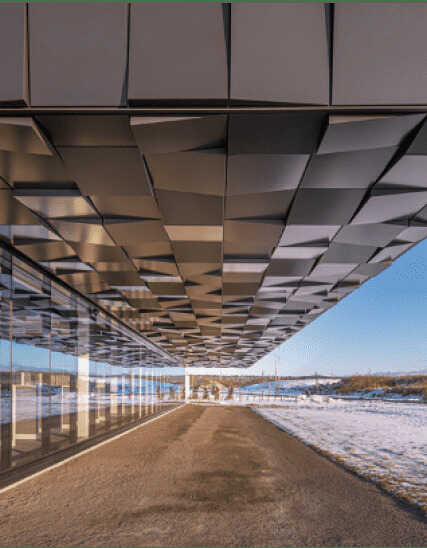 USA, Simons Distribution Centre / Insulated Panels KS Shadowline; KS Micro-Rib; KarrierPanel
Read Next
Megatrends
CIRCULARITY IN CONSTRUCTION
Constructing a Circular Future