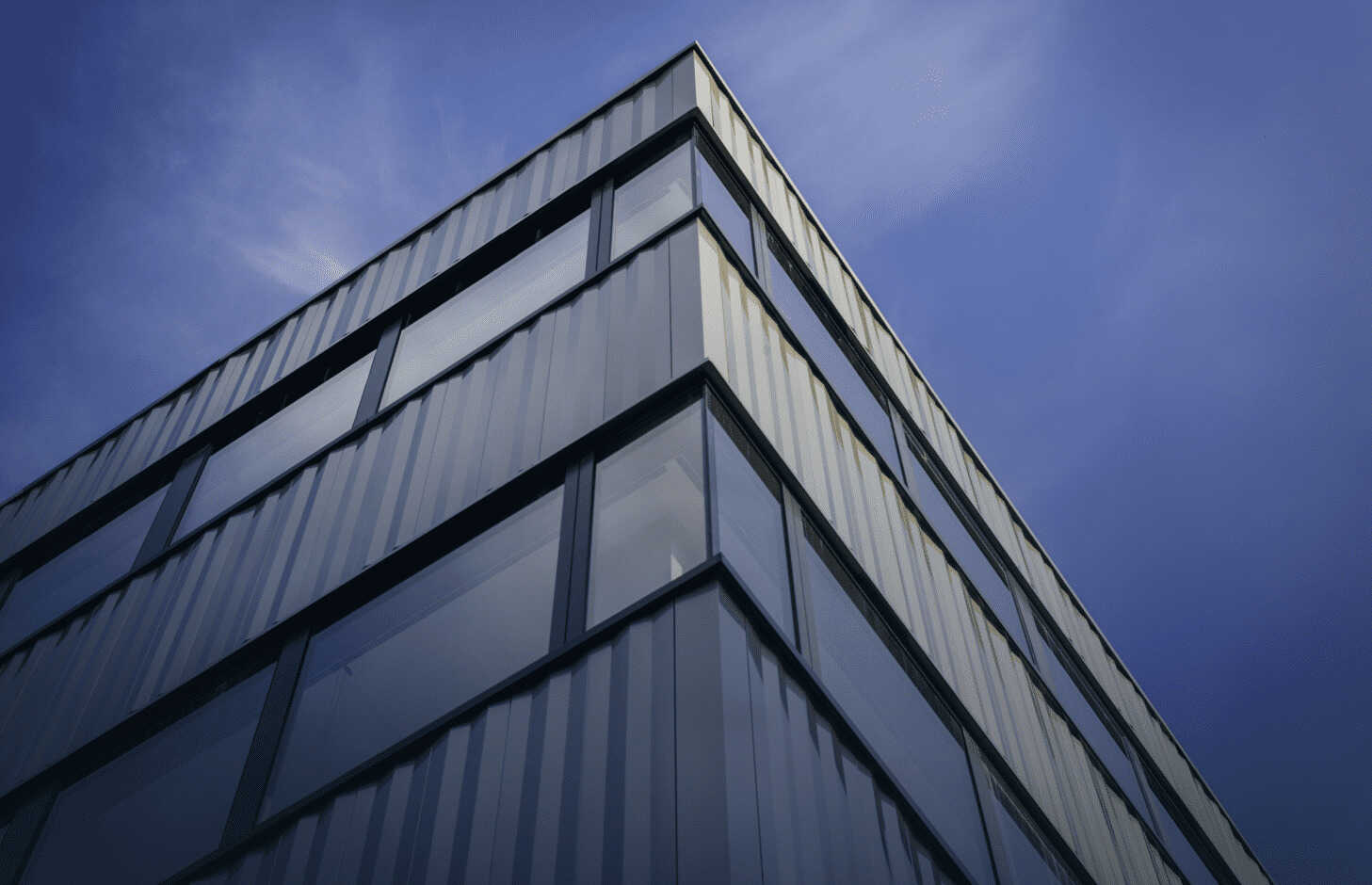 RENOVATION IS KEY TO UNLOCKING EFFICIENCY
The energy consumption of the building stock is a leading contributor to carbon emissions and therefore, global warming. Deep energy renovation is a vital weapon in the fight against climate change.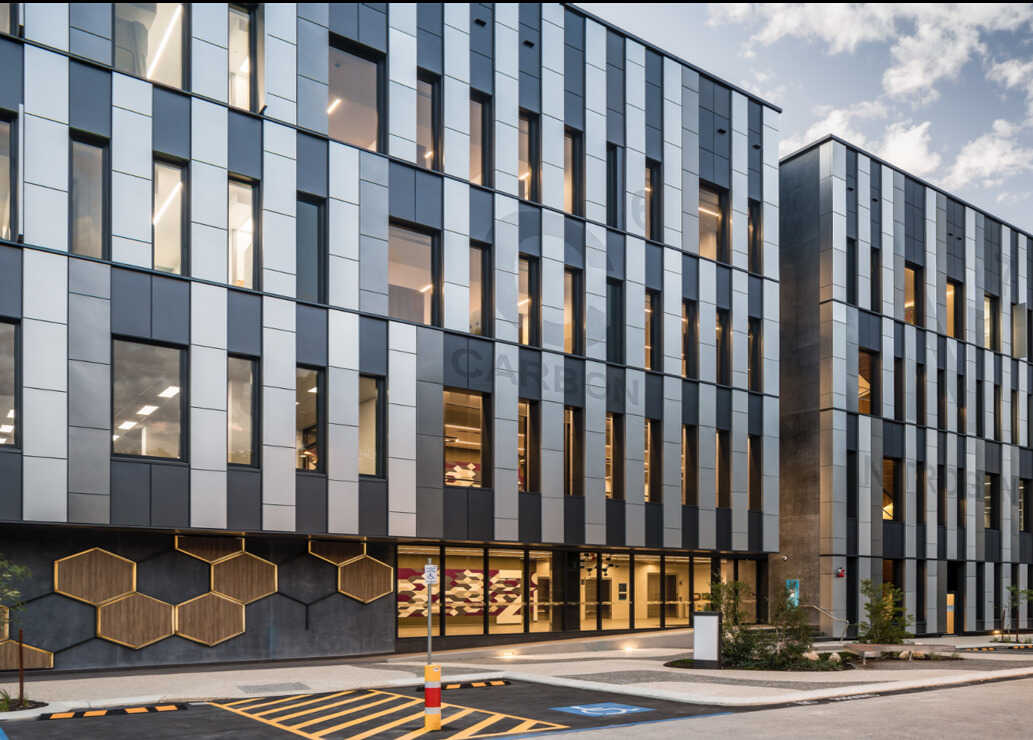 Source: Global Alliance for Buildings and Construction
Green renovation
There will be no 'well below 2°C' limit on the increase in the average temperature of the planet without massive renovation of existing buildings.
Green renovation measures are widely recognised to be amongst the most cost-effective options to achieve emission reductions. However, the pace of renovation in all countries concerned is insufficient, staying well behind potential. Indeed, annual renovation rates globally should reach 4% by 2050 and 3% by 2030.

Next to the pace, the depth of renovation needs to pick up with deep energy renovations that reduce energy consumption of existing buildings by 50% or more in developed economies and 30% or more in developing economies (GlobalABC/IEA/UNEP 2020 and UNEP/IEA2019), and achieve the highest energy efficiency potential to prevent lock-in. If a single deep retrofit is not financially viable, a step-by-step retrofitting should be mapped out.
Taking the EU as an example, 75% of buildings are energy inefficient.
85-95% of today's EU buildings will still be in use in 2050
Today's building stock is being renovated at a rate of 1% per annum
34 million Europeans cannot afford to keep their homes adequately heated
Almost 65% of EU household energy consumption is for space heating
High-performance solutions
Our Impact
KINGSPAN
BREAKING DOWN
BARRIERS TO
RENOVATION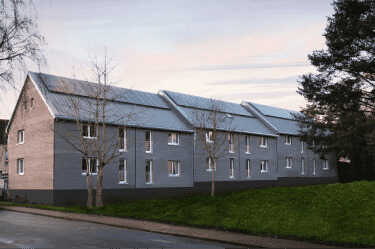 Hameln, Germany
Kingspan's QuadCore™
KS 1000 RW
Saving cost in transport and installation
"The narrow measurement of the prefabricated QuadCore™ sandwich panels allow costs to be saved in both transport and installation. This is an important part of the NetZero modernisation" Ronald Meyer, Technical Consultant, ecoworks
read more
Preserving space and detail
"As it was also the one that insulated best, we chose to use Kingspan again when we were going to start with Ryesgade 25, where Kingspan is used both for internal insulation in the existing homes and to minimise the thickness of the construction around."
Leif Røndby, Röndby.dk
read more
Enabling minimum disruption
"It is vital that we use a re-roofing system that offers a fast and predictable build programme to make the building weathertight as quickly as possible and ensure minimal disruption for our clients. Our partnership with Kingspan enables us to optimise our re-roofing service to offer on energy efficient and cost-effective solutions for our clients."
PJ Mooney, Group Contracts Director, Gravity Construction
read more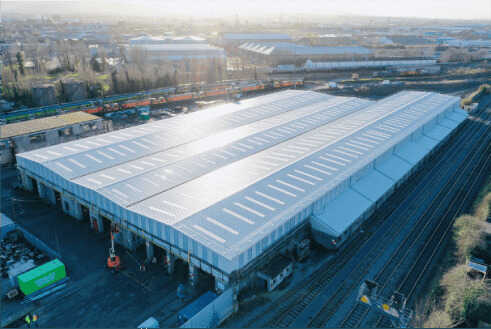 Ireland, Irish Rail
Kingspan's QuadCore™
KS 1000 RW and daylighting panels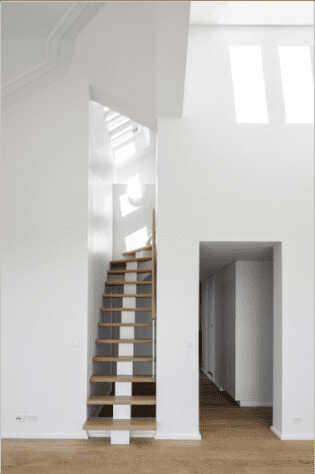 Denmark, Ryesgade 25 Kingspan's Kooltherm K17 and K12 and Therma TR26 and TT46
Saving cost in transport and installation
Germany, Hameln
The German Energy Agency supervises the 'Energiesprong' initiative in Germany with the objective of reaching climate targets. Renovating the building stock is a key element of this objective. However deep energy renovations can be expensive and disruptive.

The Dutch initiative 'Energiesprong' developed a new principle, to attach pre-cast facades and roof elements to existing homes, this helps to renovate homes quickly and cost-effectively while allowing the occupants to remain in situ.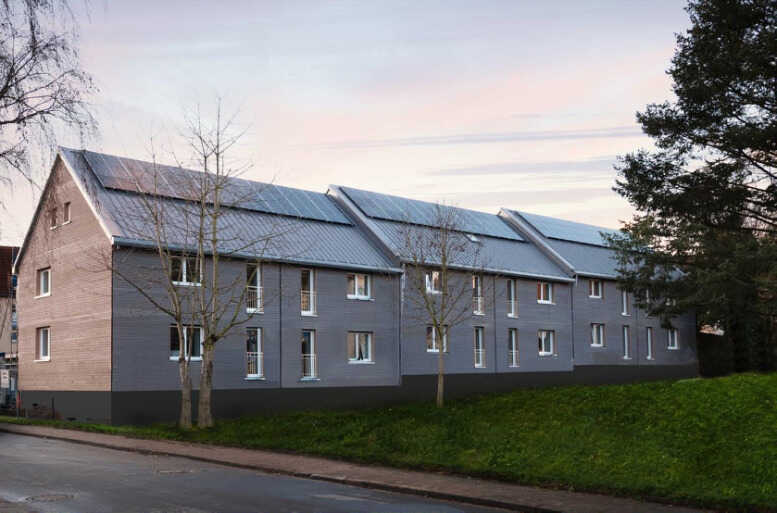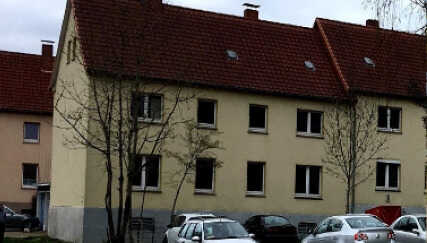 Kingspan's QuadCore™ roof panel was the ideal solution for an efficient and cost effective renovation with long-term results.
Enabling minimum disruption
Ireland, Irish Rail
The Running Shed at Irish Rail's HQ is a hive of activity, located directly beside the main Dublin to Cork rail line. Therefore, when it came to replacing its 10,000㎡ asbestos roof and 2,000㎡ of side sheeting, it was vital that the project was completed as quickly and safely as possible to minimise disruption to Irish Rail's operations. Kingspan's technical team worked closely with Gravity Construction to specify a new purlin and insulated panel roof system solution. The lightweight panels enabled a faster on-site build time versus heavier built-up systems, facilitating rapid weatherproofing and a swift project completion.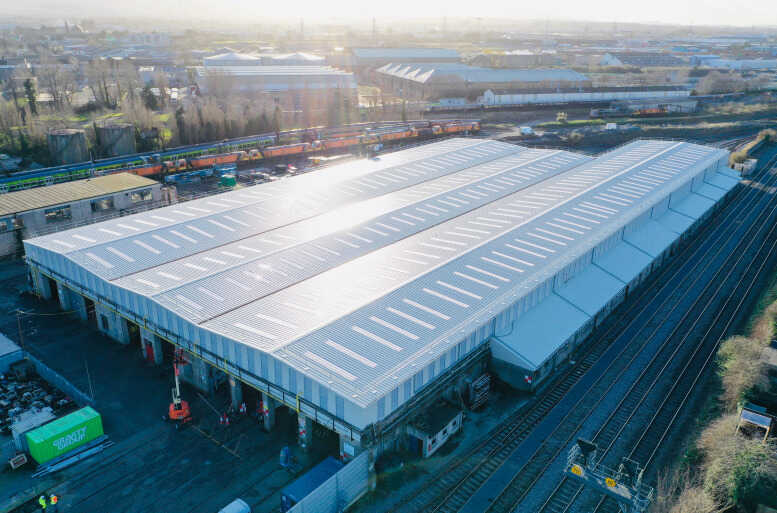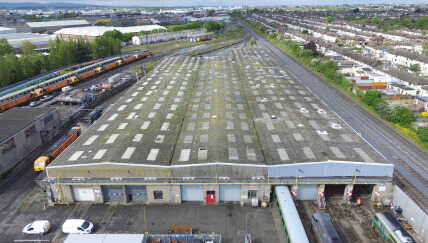 Kingspan's daylighting panels improved the energy performance and offer excellent natural light levels.
Preserving space and detail
Denmark, Ryesgade 25
Why did you choose Kingspan Kooltherm?
Ryesgade 25 is a typical Copenhagen property and an example of how a renovation, with great respect for conservation values, can be combined both with the addition of new qualities and with energy and indoor climate optimisation. The thickness of the insulation played a role. By choosing Kingspan insulation, you can build thinner wall and roof constructions, which ultimately provide more square metres.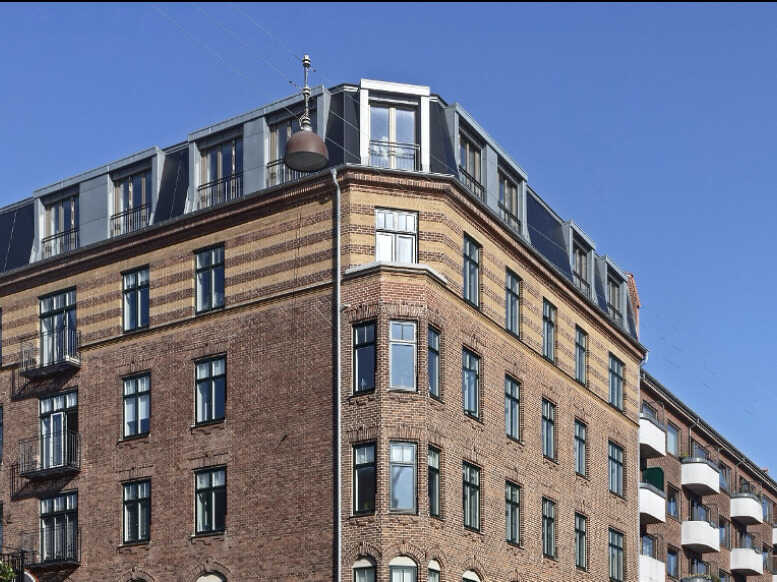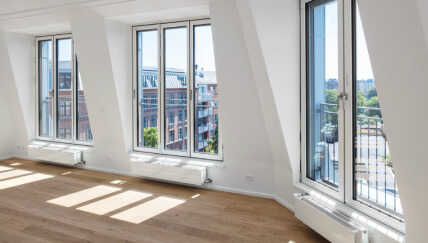 Kingspan has provided complete insulation for this project. The insulation on the new roof (K12), post-insulation of the existing walls (K17) and insulation for the newly created roof terraces (Therma TR26 and TT46).
Read Next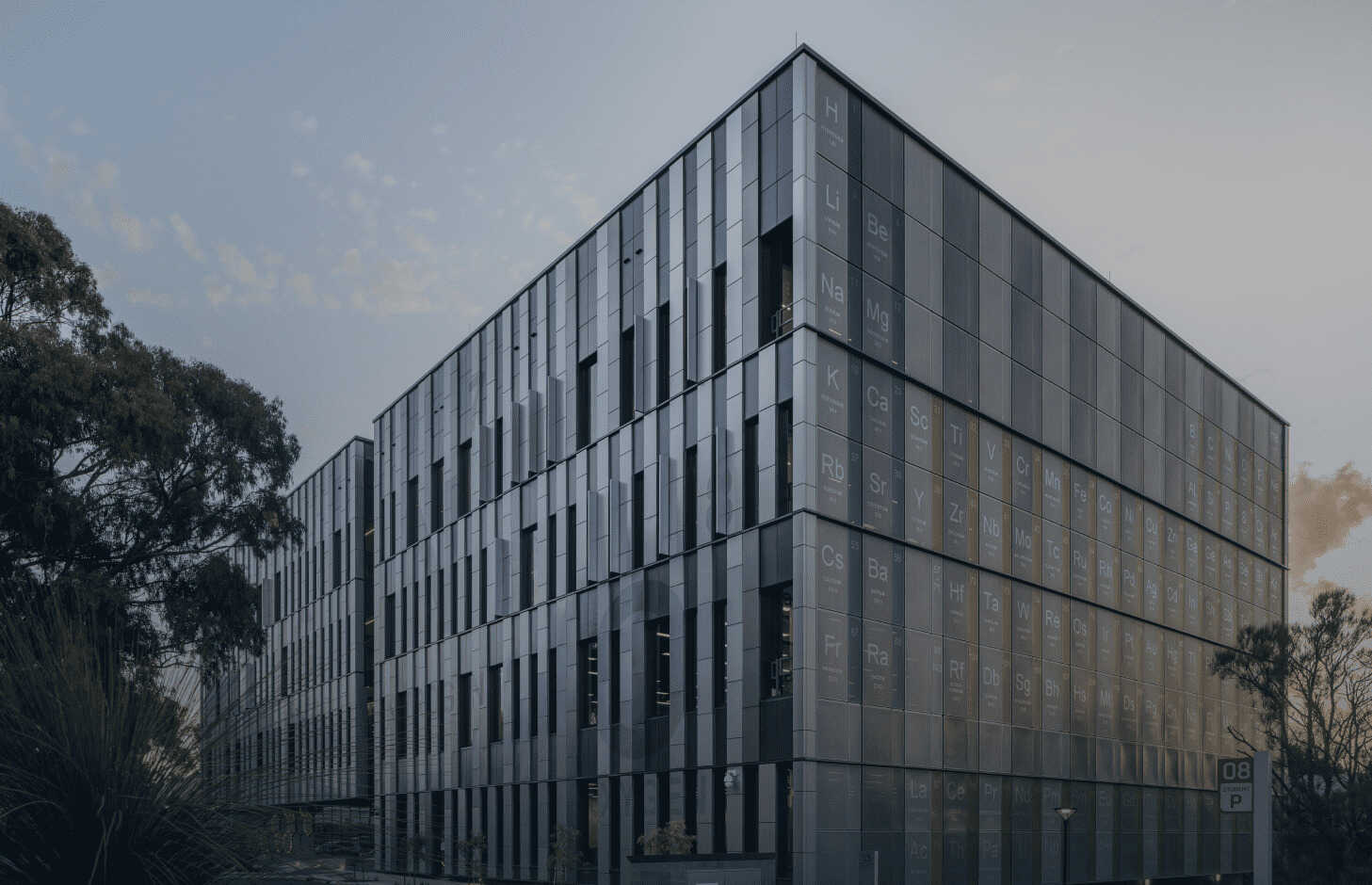 Megatrends
MEasuring Carbon Impact
Curbing Carbon in Construction